Home Page Charges and Prices Copies, Reprints, Enlargements and Orders Online Proofing
<![if !vml]>

<![endif]>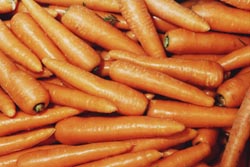 As one of the U.K.'s leading specialist agricultural, livestock, food and rural affairs photographers, we work for a broad spectrum of clients in this sector, from the small specialist breeder and food producer, following all aspects of the industry through to well known names in retailing, catering, pharmaceuticals, education, financial services and leisure.
| | |
| --- | --- |
| | With nearly 20 years' experience of this type of work, we have learned to work with our clients and understand their businesses, with particular reference to the sensitivity required in all aspects of these industries in the current climate. |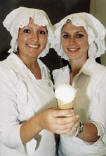 We will discuss in detail each assignment, whether it is technical livestock photography, requiring characteristics of breeds, methods incorporating health and safety, preparation, packaging and transport, pictorial lifestyle images to promote products, personnel, support services or the leisure aspects of these

industries.
| | |
| --- | --- |
| | Our work takes us to all parts of the United Kingdom and we are equipped to work in some of the remotest rural areas or in factory, manufacturing, processing and end user environments, or in stores, supermarkets, hotels, leisure complexes, etc. We have mobile studio facilities, enabling us to work with our clients and their products on site. |
| | |
| --- | --- |
| Whatever your requirements, whether it be portraiture, products, buildings, services or any message that you need to convey with an image, let our years of experience help you to portray the right image. | |
| | |
| --- | --- |
| | Charges are based on a combination of time (session fees), proofing and mileage. In most cases, work is originated on either colour or black and white negative film stock and proofs are supplied as 6" x 4" prints. Each print is catalogued and referenced, so that further forms of imaging can be supplied by quoting reference numbers. |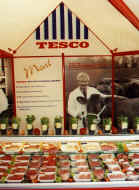 Similarly, most work is originated on either 35mm or medium format film cameras. In some cases, we can originate on digital equipment (where no film is involved) or, alternatively, we can still originate on film and
produce digital images and digital image information from either source of origination. For further information on this, please see "New Digital Service" below.

DIGITAL IMAGING STORAGE, MANIPULATION AND SERVICES:

We can offer either digital or film services to suit the requirements of our clients.

As part of our new digital service, clients' images can be viewed in on-line proofing and then selected and transferred to any destination or be finished stored and supplied on CD. Images and can also be kept in on-line Corporate Portfolios

iMage Plus

We can offer a digital manipulation service, changing the make-up of a photograph or digital image. Prices will depend on what is required and will be quoted for individually.

Similarly, we shall be able to incorporate design, text and image, thus offering storage capability for finished advertisement copy, posters, etc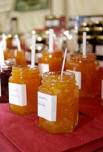 COPYRIGHT:
The copyright, negatives, origination and intellectual property to the work is owned by Anthony Mosley Photographer (unless stated otherwise). Upon payment in full, the client is licensed to use this work for press, public relations, editorial, advertising use for brochures, leaflets, journals, web sites and the like. All rights of the work produced are reserved. Unauthorised copying, hiring, display, reproduction and exhibiting of these works are prohibited without permission. The use or display of copied images is strictly forbidden.
e-mail at

Or you can write to us at: Anthony Mosley Photographer, 16 Edgecombe Way, St Ann's Chapel, Gunnislake, Cornwall, PL18 9HJ.
Telephone and Fax: 01822 833204.







Home Page Charges and Prices Copies, Reprints, Enlargements and Orders Online Proofing