Portrait Charges and Packages
One 12" x 8" colour print

One 10" x 7" colour print

Two 8" x 6" colour prints

Two 7" x 5" colour prints

Four 6" x 4" colour prints

All supplied in photo mounts

Price: £399.00

(plus 49p per mile travelling if applicable)
Note: This package does not include proofing. The final selection of prints will be left to our discretion. This package is available in colour only.
THE COMPLETE SESSION
£89.00 per hour plus 49p per mile
including preparation, loading, travelling
to and from location and unloading.
£79.00 per set of 5" x 4" or 6" x 4" hard copy proof prints
(50 images to one set of proof prints or part thereof
and the number of sets of proofs will depend on the work to be done).
Alternatively 12 month On-Line proofing at £59 per set.
Note: The Complete Session is available in colour or in black and white.
Included in the Complete Session is a Reprint Credit which can be used towards the purchase of reprints and enlargements
PRICES FOR REPRINTS AND ENLARGEMENTS:
Standard Colour and Black & White Print Enlargements (approximate sizes):
6 x 4 7 x 5 8 x 6 10 x 8 12 x 10 15 x 12 16 x 12 20 x 16 24 x 20 30 x 20
£12.50 £17.50 £19.50 £25.50 £35.50 £45.00 £59.00 £79.00 £95.00 £105.00
NOTE: Due to different camera formats, the above sizes may vary slightly to fit the negative format - if this is likely to cause a problem, please ask for advice where an exact size is imperative.
REPRINT CREDIT
Included in "The Complete Session" is a Reprint Credit to the value of 10% of the photographic session fees and proofing charges nett of VAT. This credit can be used towards the purchase of reprints and enlargements .
DISCOUNTS:
5-10 of same print = less 10%. 11-20 of same print = less 25%.
If larger quantities are required, we will be happy to give a special price by separate quotation.
PHOTO MOUNTS:
6 x 4 7 x 5 8 x 6 10 x 8 12 x 10 larger sizes to order from
£3.99 £4.99 £5.99 £5.99 £6.99 £16.50
These photo mounts are fold-over gold-boarded brown presentation mounts, ideal for presenting photographs as gifts, etc.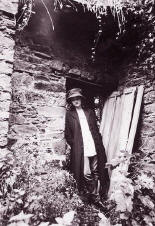 FRAMING:
We offer a bespoke framing service for your prints and can give help and advice as to what might best suit a print, relative to where it is to be placed.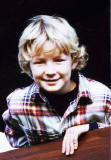 FRAMED CANVAS PRINTS:
The ultimate classical oil painting look, bringing an added touch of elegance to your home.
16 x 12 20 x 16 24 x 20 30 x 20 30 x 24
£334.88 £440.63 £528.75 £581.63 £699.13
The above prices for canvas-bonded prints include fixing to an artist's stretcher and framing in a classical moulding.
SELECTIVE ENLARGEMENTS, NON-STANDARD SIZES, MANIPULATION AND SPECIAL EFFECTS:
Selective enlargements include those enlargements where a subject may be required to be blown up from within the original negative and are charged for at double the standard enlargement price, with a minimum charge of £29.38. Similarly, digital manipulation of images is also charged for on the same basis and, in most cases, a separate quote will be given. It should be remembered that, quite often, it is more economical to have a larger standard enlargement and to physically cut out the area required.
In certain cases, hand-printed photographs are not only very effective, but can bring a gallery-style finish to an image. Hand prints are also at least double the cost of a standard print, but can be quoted for an individual basis.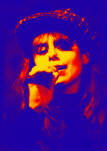 GIFT VOUCHERS:
Anthony Mosley Photographic Gift Vouchers may be used towards the payment of any photographic services.
CARRIAGE AND PACKING:
Up to £117.50 total invoice charge: £4.74.
Up to £235.00 total invoice charge: £5.94.
Each additional £117.50 at a further: £1.20.
Normally, most items will be sent by post. Certain items will be sent by special delivery, either by carrier or Royal Mail, and will need to be signed for on delivery. In these cases and where some consignments may be insured against loss or damage, there will be an extra charge.
e-mail address:

Or you can post your order to us at: Anthony Mosley Photographer, 16 Edgecombe Way, St Ann's Chapel, Gunnislake, Cornwall, PL18 9HJ.
Should you have any queries, or if you prefer to place your order and make your payment by telephone or fax, please do not hesitate to contact us on Tel/Fax: 01822 833204.
COPYRIGHT:
The copyright, negatives, origination and intellectual property to the work is owned by Anthony Mosley Photographer (unless stated otherwise). Upon payment in full, the client is licensed to use this work for press, public relations, editorial, advertising use for brochures, leaflets, journals, web sites and the like. All rights of the work produced are reserved. Unauthorised copying, hiring, display, reproduction and exhibiting of these works are prohibited without permission. The use or display of copied images is strictly forbidden.