Portraits with a difference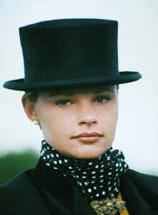 Anthony Mosley has lived and worked in the area for several years and has established a first class reputation, built on personal recommendation, for stunning, relaxed and contemporary portraiture.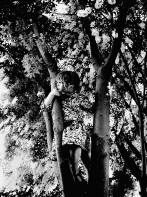 His style and enthusiasm is reflected in his work over 25 years. With an inspired passion for the visual and drawing on his experience in all forms of photography, Anthony will not only produce what like-minded clients desire, but also make it a comfortable and enjoyable experience with a level of thought and service rarely matched by others.
"My sort of portraiture is a million miles away from the ghastly school photo that we all love to hate! A portrait should really work in a similar way to a good novel or film. You should never get tired of looking at it. It should have an effect on anyone that views it, whether they know the subject or not, and it should live forever."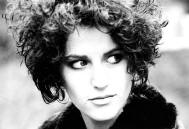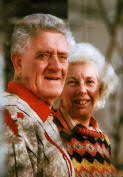 You can have your portrait session to suit your own style. Portraits can be formal, casual or absolutely crazy. They can be sad, mad, funny or creatively sensitive. They can be in colour or in black and white.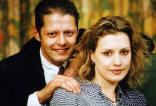 You can have the location of your choice. For example, you may wish to have a family portrait at home, in which case we can use your sitting room or sometimes, for children, it can be quite effective to use their own room or a playroom and, of course, gardens make very attractive settings. Blessed with wonderful scenery and countryside, it is always possible to use a favourite spot, perhaps on the moors, by a river, or on the coast. Alternatively, I will be only too happy to help suggest possible locations that will provide the right sort of backdrop for really stunning portraits.
For those who like the idea of reflecting their work, favourite pastime or lifestyle in the portrait, then sessions can be arranged to include the appropriate environment. For example, portrait sessions can be carried out on farms, making use of livestock and agricultural equipment; on boats; on golf courses and other sporting settings; in offices and other places of work; with musical instruments; on horseback; with pets; etc.
As you can see, the possibilities are endless. We can discuss and arrange any ideas, along these lines, prior to the portrait session.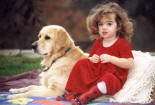 Our portraits are a living work and are carried out with thought, creativity and sensitivity.
PRICES:
There are two distinctly different methods of charging for portrait sessions. You can have "The Package", which allows you to have a selection of various prints of differing sizes, supplied in photo mounts, for an inclusive price (plus, in some cases, a mileage charge). You may prefer however to opt for "The Complete Session", which is based on time, proofing and mileage. Here you get to see and keep all the proof shots and then make your own choice as to whatever enlargements are required. The finished enlargements are then charged for separately. Where there are several portraits or different set-ups involved, this method works out to be both cost effective and practical. Alternatively you can opt for on-line proofing within "The Complete Session" where instead of having the hard copy proofs pints the proof images will be available for viewing over 12 months on the internet against a password.
One 12" x 8" colour print

One 10" x 7" colour print

Two 8" x 6" colour prints

Two 7" x 5" colour prints

Four 6" x 4" colour prints

All supplied in photo mounts

Price: £399.00

(plus 49p per mile travelling if applicable)
Note: This package does not include proofing. The final selection of prints will be left to our discretion. This package is available in colour or black and white.
THE COMPLETE SESSION
£89.00 per hour plus 49p per mile
including preparation, loading, travelling
to and from location and unloading.
£79.00 per set of 5" x 4" or 6" x 4" hard copy proof prints
(50 images to one set of proof prints or part thereof
and the number of sets of proofs will depend on the work to be done).
Alternatively 12 month On-Line proofing at £59 per set.
Note: The Complete Session is available in colour or in black and white.
Included in the Complete Session is a Reprint Credit which can be used towards the purchase of reprints and enlargements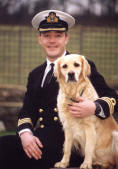 PRICES AND ORDERING FOR REPRINTS AND ENLARGEMENTS:
Standard Colour and Black & White Print Enlargements (approximate sizes):
6 x 4 7 x 5 8 x 6 10 x 8 12 x 10 15 x 12 16 x 12 20 x 16 24 x 20 30 x 20
£12.50 £17.50 £19.50 £25.50 £35.50 £45.00 £59.00 £79.00 £95.00 £105.00
REPRINT CREDIT
Included in "The Complete Session" is a Reprint Credit to the value of 10% of the photographic session fees and proofing charges nett of VAT. This credit can be used towards the purchase of reprints and enlargements .
NOTE: Due to different camera formats, the above sizes may vary slightly to fit the negative format - if this is likely to cause a problem, please ask for advice where an exact size is imperative.
DISCOUNTS:
5-10 of same print = less 10%. 11-20 of same print = less 25%.
If larger quantities are required, we will be happy to give a special price by separate quotation.
PHOTO MOUNTS:

6 x 4 7 x 5 8 x 6 10 x 8 12 x 10

£3.99 £4.99 £5.99 £5.99 £6.99

larger sizes to order from £16.50

These photo mounts are fold-over gold-boarded brown presentation mounts, ideal for presenting photographs as gifts, etc.
FRAMING:
We offer a bespoke framing service for your prints and can give help and advice as to what might best suit a print, relative to where it is to be placed.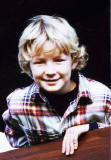 FRAMED CANVAS PRINTS:
The ultimate classical oil painting look, bringing an added touch of elegance to your home.
16 x 12 20 x 16 24 x 20 30 x 20 30 x 24
£334.88 £440.63 £528.75 £581.63 £699.13
The above prices for canvas-bonded prints include fixing to an artist's stretcher and framing in a classical moulding.
SELECTIVE ENLARGEMENTS, NON-STANDARD SIZES, MANIPULATION AND SPECIAL EFFECTS:
Selective enlargements include those enlargements where a subject may be required to be blown up from within the original negative and are charged for at double the standard enlargement price, with a minimum charge of £29.38. Similarly, digital manipulation of images is also charged for on the same basis and, in most cases, a separate quote will be given. It should be remembered that, quite often, it is more economical to have a larger standard enlargement and to physically cut out the area required.
In certain cases, hand-printed photographs are not only very effective, but can bring a gallery-style finish to an image. Hand prints are also at least double the cost of a standard print, but can be quoted for an individual basis.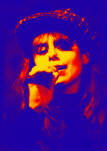 GIFT VOUCHERS:
Anthony Mosley Photographic Gift Vouchers may be used towards the payment of any photographic services.
CARRIAGE AND PACKING:
Up to £235.00 total invoice charge: £2.94.
Up to £352.50 total invoice charge: £4.11.
Each additional £117.50 at a further: £1.18.
Normally, most items will be sent by post. Certain items will be sent by special delivery, either by carrier or Royal Mail, and will need to be signed for on delivery. In these cases and where some consignments may be insured against loss or damage, there will be an extra charge.
Quantity Image Reference No Size Photomount
PAYMENT DETAILS:
Select card type Card No. Switch issue No (if applicable)
Security Code (last 3 digits) ***
Important Please Note: It is imperative that you give us the last 3 numbers of your security code (which is the number printed on the magnetic strip on the back of your card.)
Start Date Expiry Date
Registered Card Holder's Name

Registered Card Holder's Address:

Registered Card Holder's Postcode:
Telephone Number:
Delivery address

(if different from above)
When you have completed your order / payment please click the send button below.
You can e-mail us at:

Or you can post your order to us at: Anthony Mosley Photographer, 16 Edgecombe Way, St Ann's Chapel, Gunnislake, Cornwall, PL18 9HJ.
Should you have any queries, or if you prefer to place your order and make your payment by telephone or fax, please do not hesitate to contact us on Tel/Fax: 01822 833204.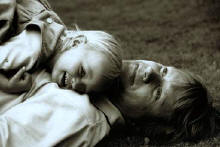 COPYRIGHT
The copyright, negatives, origination and intellectual property to the work is owned by Anthony Mosley Photographer (unless stated otherwise). All rights of the work produced are reserved. Unauthorised copying, hiring, display, reproduction and exhibiting of these works are prohibited without permission. The use or display of copied images is strictly forbidden.