Home Page Wedding Charges Reprints, Enlargements and Order Wedding Portfolios
Weddings and Special Occasions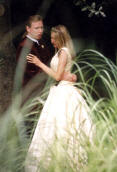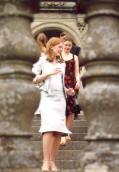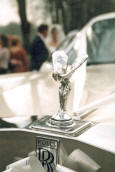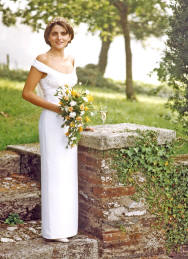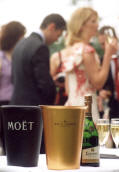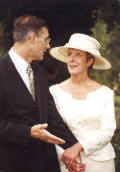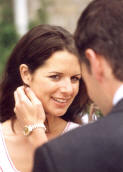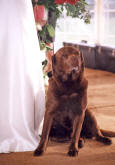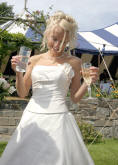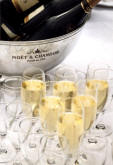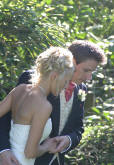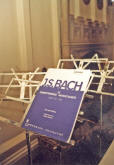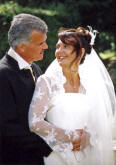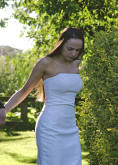 Anthony Mosley has lived and worked in the area for most of his life and has established a first class reputation, built on personal recommendation, for stunning, contemporary weddings and portraiture. His style and enthusiasm has helped lead the revolution in wedding photography for nearly 25 years, giving rise to many imitators in the wake of his work. With an inspired passion for the visual and drawing on his experience in all forms of photography, Anthony will not only produce what like-minded couples want, but also make it a comfortable and confident experience with a level of thought and service rarely matched by others.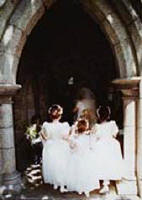 Any special occasion requires much detailed planning and advanced preparation so as to make it a success. Although the information here is primarily concerned with weddings and receptions, the same service, individuality, care and sensitivity is given to each special occasion, whether a wedding, christening, anniversary, birthday party or other type of family event.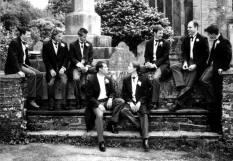 Excellence
"I will always visit by appointment and discuss the arrangements in detail. From these discussions, I will plan the day's itinerary with you and design a 'shooting script' listing all the main photographs and giving us all an idea of timing and locations. I can take you through every minute of your day, offering suggestions that you may find useful and similarly, incorporating any suggestions or ideas that you may have.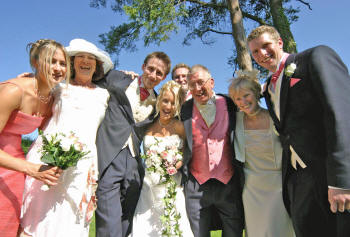 My approach to weddings (and other special occasions) has always been a highly personalised one, so as to give you the opportunity of having what you would like, rather than a set of photographs that could be anybody's wedding anywhere.
My brides, their grooms and families, are all very different - and I always try to spend as much time as they require before the event, discussing what they have in mind for the day and explaining how I work."
Conscientious

"The planning and research is all part of the service and gives all concerned the chance to get to know each other and hopefully break down any 'camera shyness' on the day. It also allows me to do my job to the best of my ability, as I will know what is taking place and the bride and groom are left to take centre stage - rather than the photographer!"

Courteous
It is usually necessary to check out locations such as churches, registry offices and other venues. Vicars and registrars have to be spoken to and requests made for certain shots during services and ceremonies. Hotel and function organisers also need to be met and reception locations checked out, where and when time allows.
Creative

What happens if it pours with rain? It sometimes does!! The first thing is that it need not ruin anything - it may change things a little and that is what we do.
Distinctive

Remember nothing has to be ruled out and photographs can include informal, fun and candid contemporary shots as well as perhaps some formal and traditional ones. We can also incorporate humour, romance, a tear or two, or something really original in style to make it individual for the couple, capturing the atmosphere of the day.

The experience on the day is all important to the couple, their family and friends. The photography will always be comfortable and most of the time, the capture of the really stunning images will pass unnoticed. No one is ever made to feel awkward or unnatural in any way.

Colour and black and white photography or a mixture of both is available.
Inspired

Your wedding proof photographs will be yours to keep and are included in the price of the wedding. There will always be more than one photograph of any important shot and sometimes there will be multiple versions of something really special. The photographs will not be marked or defaced in any way.
Efficient
Many couples have expressed their interest in Anthony Mosley Photographer Gift Vouchers. Whether or not you are having a wedding present list, you may consider having gift vouchers purchased directly from us by your friends and family, which can be used towards the cost of your initial wedding photography or for the purchase of further prints and enlargements. Gift vouchers come in a variety of denominations.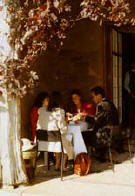 We can also offer you the option to have photographs from your wedding placed under your own password on this web site, under Wedding Portfolios, which will allow your friends and family to view the highlights of your day. This is particularly useful for relatives and friends who may not get the opportunity of attending the wedding or seeing the wedding proofs .
Friendly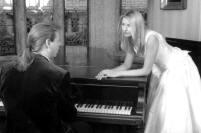 "I like to deliver the wedding photographs, to the couple or family personally, but if this is not possible then arrangements can be made for delivery by post or carrier covered by insurance. The photographs are delivered in albums which protect them and make them easy to view. Sometimes there can be more than one album."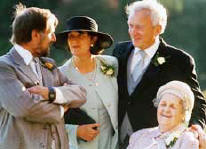 We are also able to offer a full range of photographic services, including an on-line Wedding Portfolio, an Engagement Package, Images on CD, Gift Vouchers, Extra Complete Albums, etc, some of which we have touched on here. Our list of charges and terms for Weddings and other Special Occasions deals in detail with all our services, their costs and some guideline examples. Remember, every wedding includes a Reprint Credit, which can be used towards the purchase of reprints and enlargements after the wedding. We do not produce wedding packages, as each wedding is tailor-made to the couple's requirements on an individual basis; charges are therefore based on time, mileage and proofing and a guide to price will always be given. There is a minimum charge of £850.00.
Dependable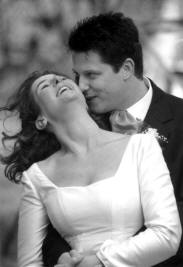 All the photographs carry their own special reference number, which can be quoted when ordering reprints or enlargements. No pressure is ever put on any couple to order reprints or enlargements by any deadline. All our weddings are archived and nothing is destroyed.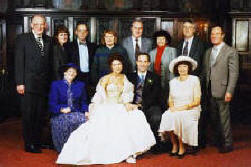 Sensitive
Whatever the occasion - our efficient and friendly approach will assure an excellent result.
For a preliminary discussion and further information, please call or fax me on 01822 833204
or write to us at Anthony Mosley Photographer
16 Edgecombe Way, St Ann's Chapel, Gunnislake, Cornwall, PL 18 9HJ.
Or email us at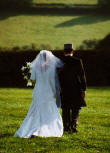 COPYRIGHT:
The copyright, negatives, origination and intellectual property to the work is owned by Anthony Mosley Photographer (unless stated otherwise). All rights of the work produced are reserved. Unauthorised copying, hiring, display, reproduction and exhibiting of these works are prohibited without permission. The use or display of copied images is strictly forbidden.
Back to Home Page Wedding Charges Reprints, Enlargements and Order Wedding Portfolios